Naish Kites - Welcome to Our World: S25 - Mid season
S25 Naish Kites - Mid season
With change comes innovation. In a time where kiteboarding has been outlawed, the Naish team went out in search of a new life for themselves - quickly realizing that this is not our world
Action, big airs, and pushing the limits - that is our world. Welcome to the new S25 Naish Kites. We are pleased to introduce you to your new favorite weapons - the NEW Dash, Dash LE, Triad and Boxer. A kite for every condition. Find your match with the new Naish lineup.
.
Welcome to Our World - S25 Naish Kites - Mid season
http://www.blue-ocean-sports.com
.
.
Naish Kites - S25 - Pivot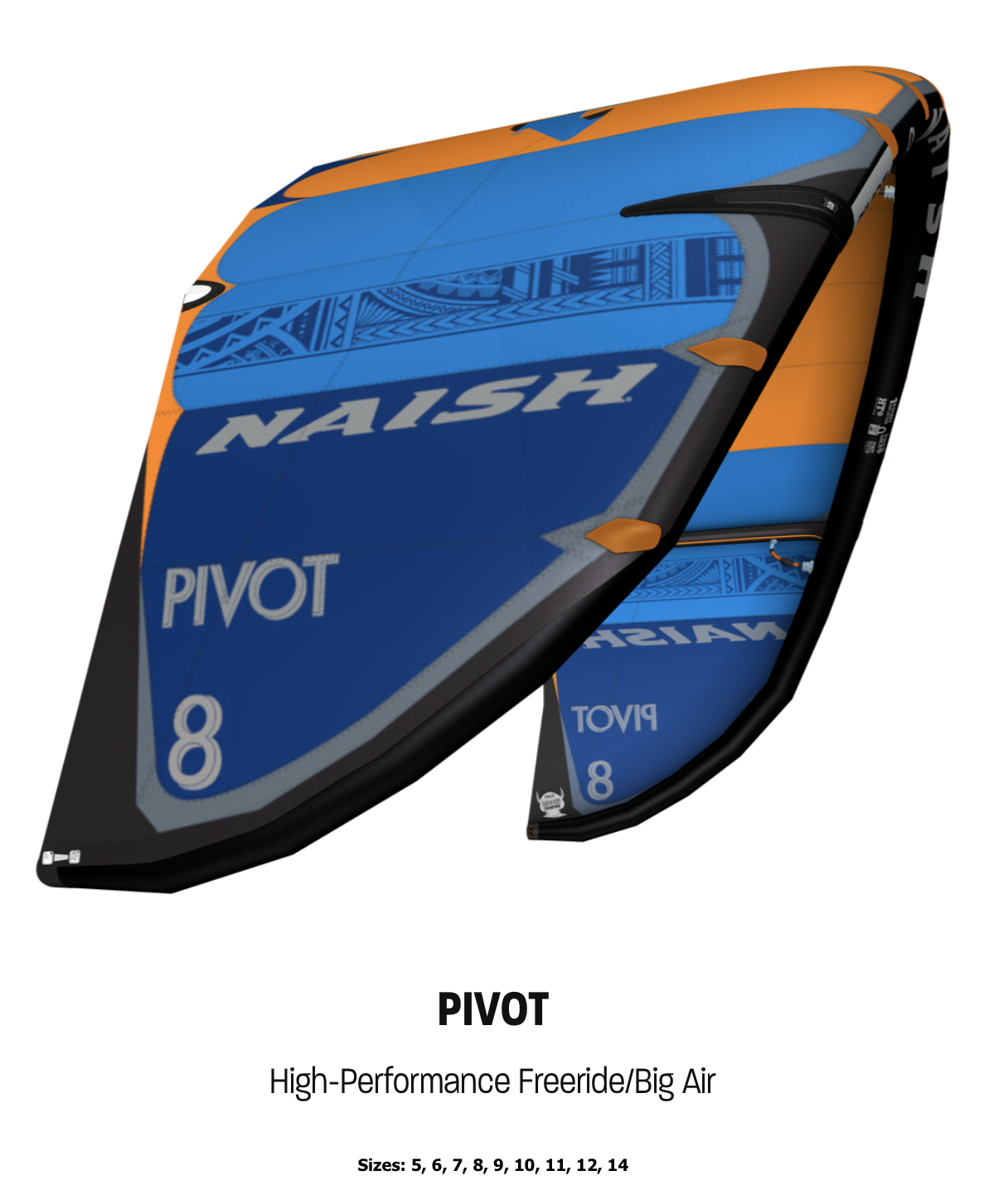 Two-time King of the Air Champion, the Pivot, is unrivaled in terms of performance and versatility. It is famous for its jumping ability, incredible wave riding performance, amazing response and tight, pivoting turns. Backed by Naish's legendary construction, the Pivot uses only the best materials available. The Pivot has a wide wind range and incredible power generation for fast riding and huge boosts. For S25 there is a new adjustment system for the bridle to give the Pivot even more range.  It was inspired by the KOTA riders who want to ride the biggest kite possible in super strong winds.  It is also beneficial for strapless wave riders who don't need the super strong pull.  Naish's flagship kite, the Pivot continues to lead the charge in innovation and performance
Naish Kites - S25 - Boxer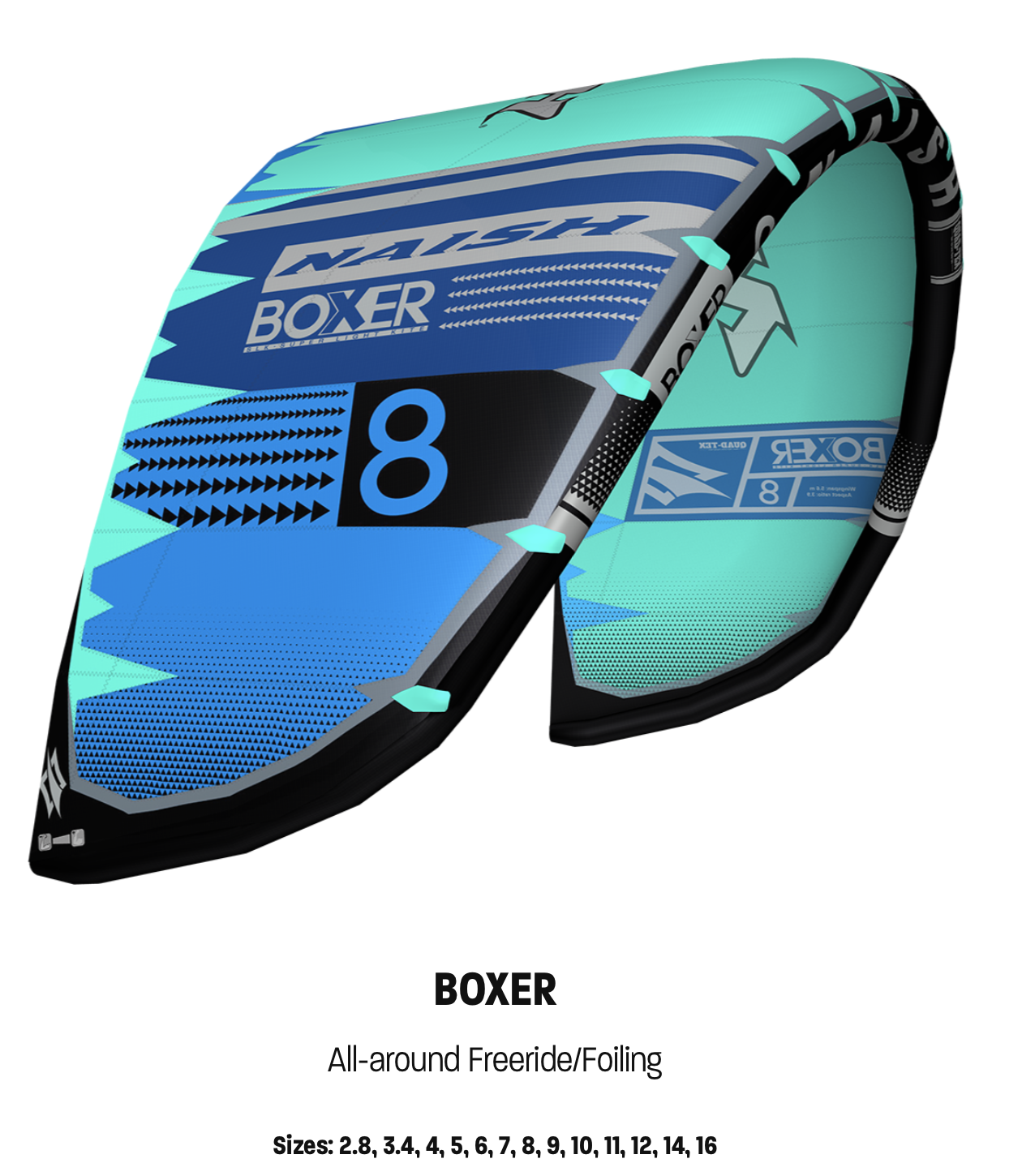 Winner of The Kite Mag's Ultimate Test One-Strut Category, the Boxer delivers both incredible low-end power while its Quad-Tex canopy and Luff Strut contribute to a controlled top-end handling. Originally designed for foiling, the Boxer has a wide range of power, quick turns and great downwind drift. These characteristics also make the Boxer amazing for light wind freeriding and down-the-line wave riding. The Boxer also has the widest range in sizes available of any Naish kite, ranging from the all new 2.8 m² all the way up to 16 m²
Naish Kites - S25 - Dash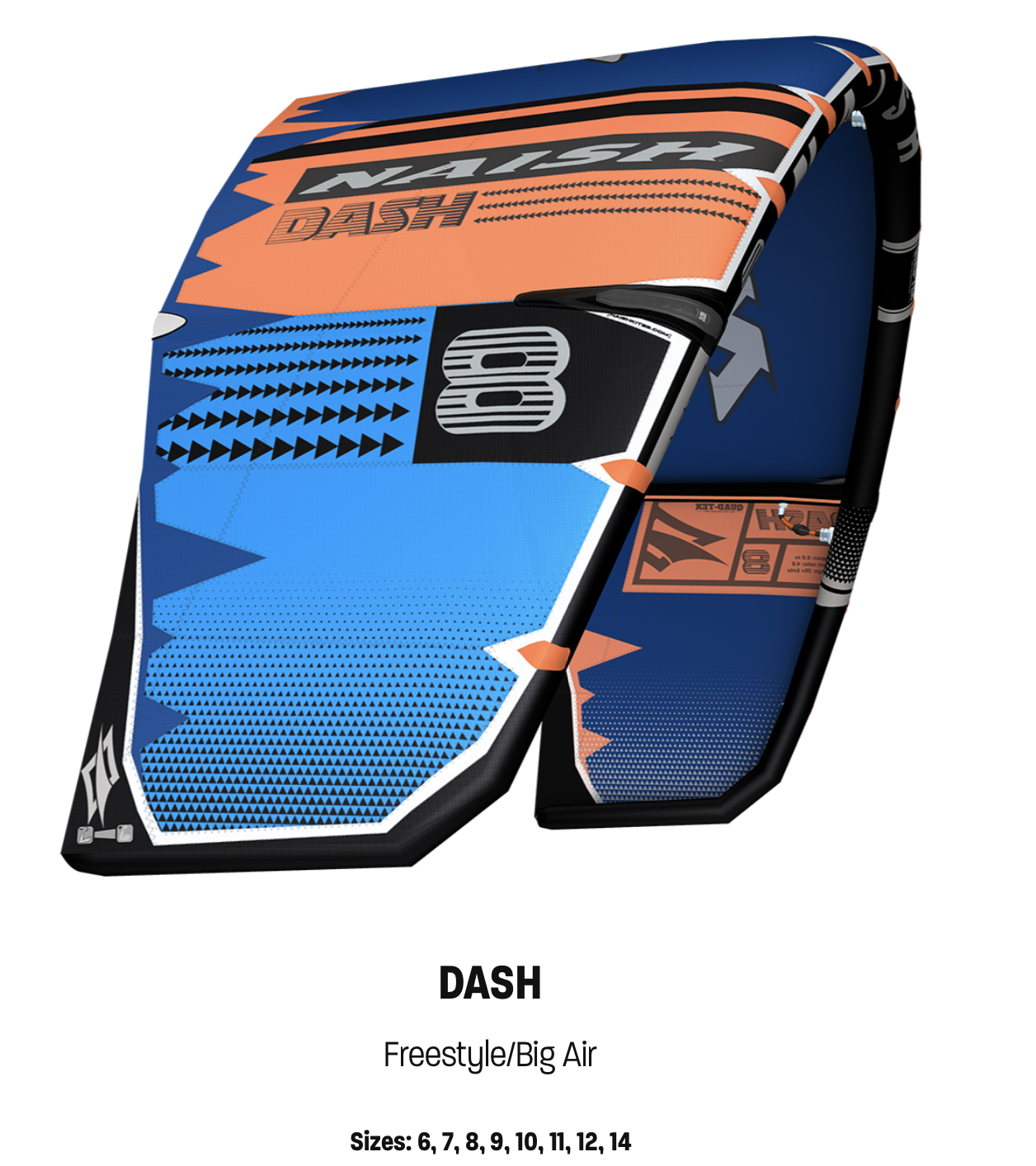 The Dash is designed for advanced kiters creating the ultimate high-performance machine. It's pulleyless bridal provides direct feel and stability. With two available bridal settings the kite can be fine-tuned for both unhooked freestyle and big air. Designed for riders who like the feel of a fast and engaging kite, the Dash is the rider's choice for all of the above.