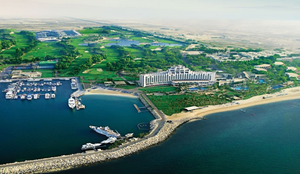 Enjoy a Blue Ocean day at JA The Resort
Book guess passes for your friends and family so they can hang out with us at the Blue Ocean Sports Centre or enjoy the hotel pools, beach facilities and grounds, while you do what you love on the water.
This exclusive deal is for Blue Ocean Sports clients only and is discounted from the usual hotel rate and must be pre-booked online or you will be charged the full entry fee of AED350 per person.

Once your booking is made we will contact you to confirm your timings and add you to our guest list so you can easily access whilst you friends and family enjoy their watersports activities.

**Please note that there is no charge for children under 6 years old
**You will receive an F&B Voucher worth AED50 with every guest pass
**This offer can only be availed if someone in your party has a valid booking with Blue Ocean Sports
All prices include 5% VAT and 7% Municipality Tax
On the fence about this Blue Ocean Sports Guest Pass to JA The Resort? Don't be. Let our satisfaction guarantee address your concerns.

Inventory Last Updated: Oct 05, 2023